Bill to:
PO Box 966/967
Andalusia, Alabama
36420 USA
info@hendersonsewing.com
Ship to:
1 Waits Drive Industrial Park
Andalusia, Alabama
36421 USA
Toll Free Numbers:
800-824-5113
800-932-0507
International Number:
334-222-2451
International Fax:
334-222-4085
334-222-3738
334-222-7627

Toll Free Fax:
800-511-3935
800-239-8398

Thank you for choosing Henderson Sewing Machine Co. for your industrial sewing needs. Our company would not be successful in the last 55 years, had it not been for the support that we have been provided with by our most prime assets – OUR CUSTOMERS. So we want to THANK YOU for all the business and hope to continue the association for a long time to come. We at Henderson's live by our company logo; "Service - Our #1 Product"!
Regards,
Frank Henderson, CEO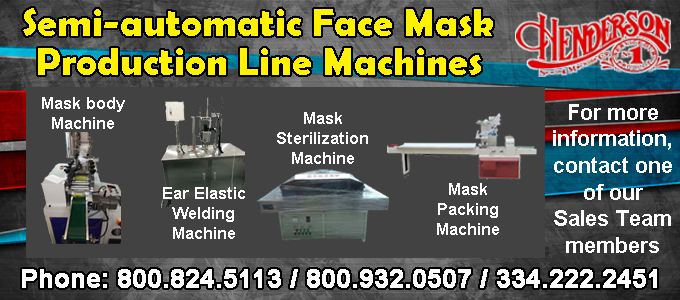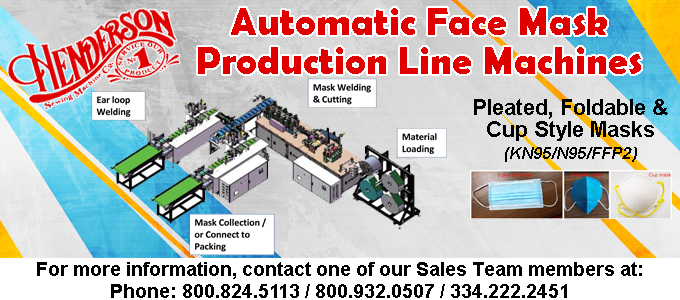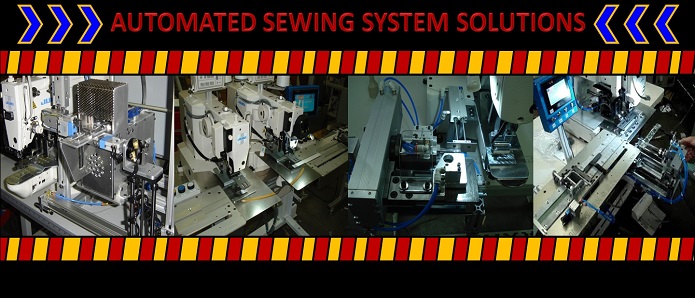 ---
Businesses should consider becoming a trusted partner by applying for a line of credit.
Contact us by sending an email requesting an application for a line of credit to info@hendersonsewing.com

EMAIL US

---
SOME OF THE BRANDS WE CARRY!