Bill to:
PO Box 966/967
Andalusia, Alabama
36420 USA
info@hendersonsewing.com
Ship to:
1 Waits Drive Industrial Park
Andalusia, Alabama
36421 USA
Toll Free Numbers:
800-824-5113
800-932-0507
International Number:
334-222-2451
International Fax:
334-222-4085
334-222-3738
334-222-7627

Toll Free Fax:
800-511-3935
800-239-8398

2018 is upon us and we would like to thank you for choosing Henderson Sewing Machine Co. for your industrial sewing needs this year again. Our company would not be successful in the last 50 years, had it not been for the support that we have been provided with by our most prime assets – OUR CUSTOMERS. So we want to THANK YOU for all the business and hope to continue the association for a long time to come.
We at Henderson live by our company logo

"Service - Our #1 Product"
July 2014


Good morning Frank,

I'd like to take a minute and compliment you on your staff. I came to MotionWear about 3 years ago. This was my introduction to the textile industry. Needless to say, I was completely lost. In searching for sewing machine parts, I found your website and decided to reach out. Long story short, you now have a customer for life! Every time we've needed parts or advice, your staff is always ready and willing to help us. I have had nothing short of professional customer service from your company. It is always a pleasant experience working with your staff! There are even times that your shipping department has thrown pieces of candy in our parts orders. The guys on my team rave about the personal touch!

I would also like to compliment and say a big "Thank you" to Jackie. She is so wonderful to work with! Every time I have had a technical question or needed info about a part, she always goes the extra distance to make sure we have what we need. She is such an outstanding representative of your company!

Your staff truly backs up your company's mission statement, customer-focused and always going the extra mile.

Curtis Cain

Motionwear LLC

February 2017

Thanks Jackie, You're the best Customer service representative that I order from, I hope you have a great Friday and a wonderful weekend.

Jamie Carter

Kayser-Roth Corp
THE ALL NEW DDL-9000C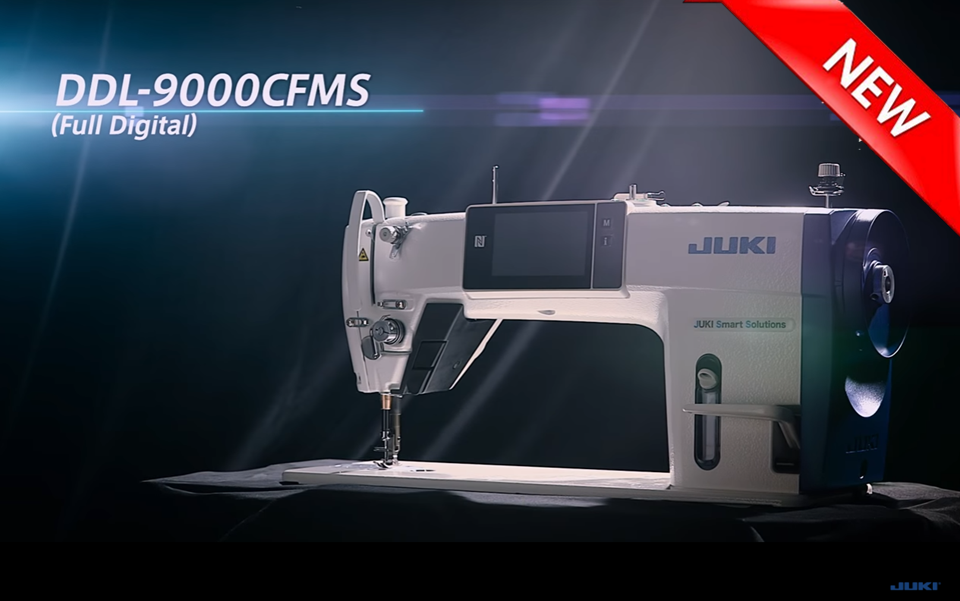 (Click on picture to watch YouTube video)
THE NEW BROTHER VISION MACHINE
---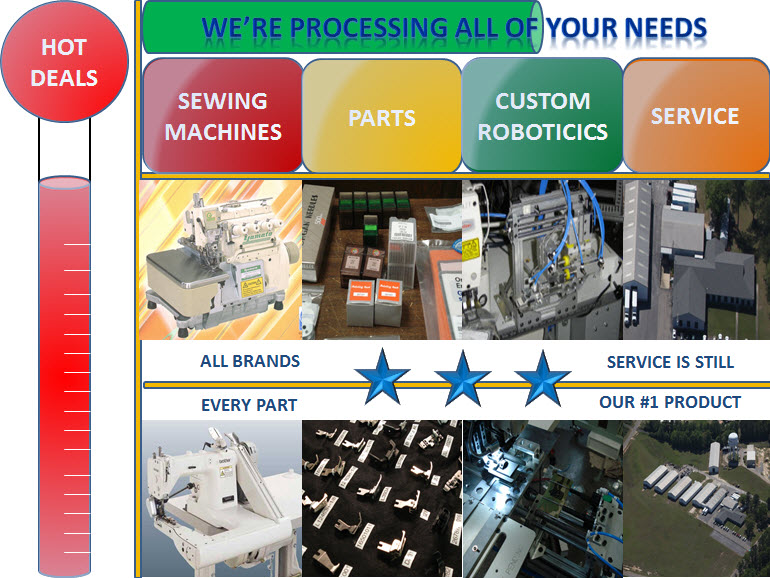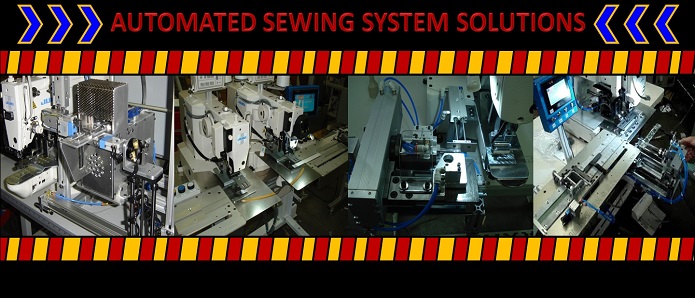 CLICK HERE

TO FIND OUT HOW TO NAVIGATE THROUGH OUR WEBSITE!
****SHIPPING RATES ARE SUBJECT TO CHANGE IF SHIPPING OUTSIDE THE US****
---
Businesses should consider becoming a trusted partner by applying for a line of credit.
Download the application below, print it, fill it out, and email (scan and send) or fax it to us.
CREDIT

APPLICATION

EMAIL

US
---

SOME OF THE BRANDS WE CARRY!