Bill to:
PO Box 966/967
Andalusia, Alabama
36420 USA
info@hendersonsewing.com
Ship to:
1 Waits Drive Industrial Park
Andalusia, Alabama
36421 USA
Toll Free Numbers:
800-824-5113
800-932-0507
International Number:
334-222-2451
International Fax:
334-222-4085
334-222-3738
334-222-7627

Toll Free Fax:
800-511-3935
800-239-8398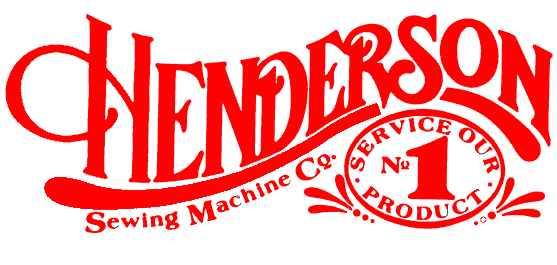 Our "Mission" is to help our customers be successful by supplying our customers with the best quality products at the most competitive prices thus creating a competitive advantage for our customers through superior customer service, advanced technology, and a succeccful partner relationship with each.
At Henderson our staff has more than 600 years total experience in sewn products. You will speak to a person the first time and every time you call our office. Our customer service people know parts, salesmen know the industry, and they want to assist you. Our technical service department are willing and able to help you and we have a R&D department that can "Design Products" to make your life better.
Here at Henderson we want to help answer your questions quickly. We offer toll free and international telephone and fax numbers. We also have a general email address (info@hendersonsewing.com) or you can email our staff directly. The direct staff email addresses are availible on the "Our Staff" page.
Toll Free Numbers

International Number

1-800-824-5113

1-800-932-0507

1-334-222-2451

Toll Free Fax Numbers

International Fax Number

1-800-511-3935

1-800-239-8398

1-334-222-3738
Ellen Stephens

Domestic Customer

Service Supervisor

Marian Dorman

Domestic Customer Service

Lesley Blackwell

Domestic Customer Service

Bruce Moore

Director of Sales

Allen Cunningham

Capital Sales

Marty Wacaster

Capital Sales &

Tech Service Manager

Mario Gauna

Int'l Sales & Int'l Customer Service

Elisa Goodson

International Sales

Director